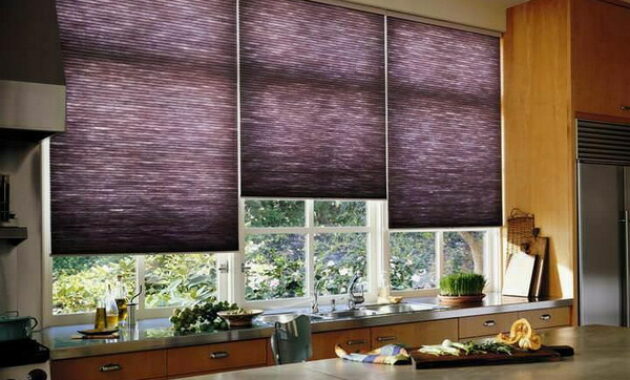 In 2022, practicality in the interior, modesty and persuasiveness come to the fore. The coming year continues to celebrate the trends of its predecessor, and the design of every item in the interior must follow this tradition.
The style is also important, which should not be vague. And everything in the interior should obey a given style, including various accessories, for example, curtains, if you, of course, strive to follow fashion. And the upcoming interior fashion attaches great importance to curtains, as one of the brightest decorative elements. Moreover, you can do them yourself, focusing on the ideas in the popular kitchen curtains 2022.
Curtains in Modern Kitchen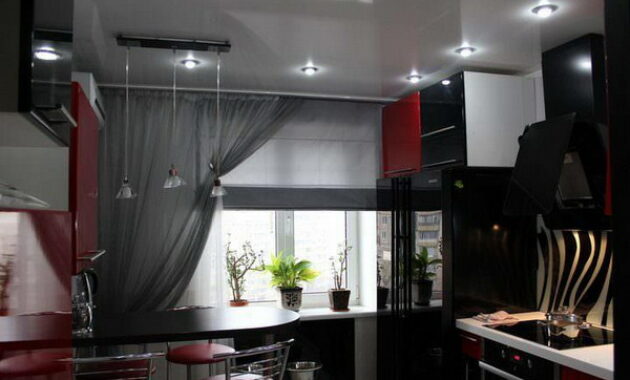 Every housewife strives to create coziness in the kitchen with her own hands. Textiles in this business are of particular importance, therefore, before going to the store for curtains, you can briefly determine for yourself the main criteria for their selection. And here, not only design is important, unexpected accents will come to the fore next year.
How to choose curtains for the kitchen:
Eclectic colors and textures. For example, silk can be combined with teak, although these fabrics, as they say, are from different operas.
Color. Saturated and luxurious, deep colors – that's what will definitely be in fashion. Get inspired by natural hues.
Manual creativity. Everything that is done on our own is in special honor. Such a curtain for the kitchen will be a novelty. It's time to remember about batik, or try to sew your own curtain using your favorite photo, with an interesting and original decor.
Ornament. Another trendy accent that shouldn't be discounted. Ornaments are fashionable, as if drawn by hand.
Designer's tip: If you're tired of the classics, try filament curtains or photo-printed roller blinds. If you are attracted to new styles, turn to ethnicity – it is incredibly popular. Multi-layer curtains are another right choice for those who value the comfort in the kitchen more than anything else.
Design Of Kitchen Curtains: New Trends 2022
To begin with, in the coming season, practicality only strengthens its fashionable position, so beautiful, elegant, original curtains should be practical in the first place.
And if this point is clear, you can move on to the following trends. From the photo of this year, you can see which models will be transferred to the next year.
Season 2022 makes the following types of curtains relevant:
Designer. The sleeker and more creative the kitchen curtains, the more trendy you are. Preference is given to designer curtains even in the sense that you yourself may find yourself in the status of "your own designer" – a fashionable print and unusual finishing, and simple curtains turn into designer ones.
Fabrics with a pronounced texture. For example, if curtains have some convex and voluminous elements, an unusual fabric that you immediately want to touch. Of course, such a curtain in the kitchen attracts attention and can play the role of a distraction. For example, a rather modest, but not pretentious environment will be brightened up with just such curtains.
Eastern motives. The oriental theme is in no hurry to leave the interior fashion – and this is fueled by rating series about the beauties of oriental life. If ten years ago the TV series "Clone" played a significant role in popularizing the oriental style, today the design in the apartment has begun to focus on the same "Magnificent Age". And curtains in this style have the opportunity to appear in the kitchen. If this is close to you, then the curtain should overlap with some other oriental decor element.
Roman. And this is a classic version, although photos of such models are adorned with modern magazines. These are not new items, but a little updated, with the inclusion of new fabrics and decor, Roman blinds are returning to the kitchen, and they are not going to give up their place to anyone.
French. French curtains also have a good chance of staying next season. If someone is intimidated by their deliberate theatricality, it is better not to try to keep up with fashion, but there is a design where such a window decor would be perfect.
Roller blinds. These curtains are all gaining in popularity. Today, deep, rich colors are also characteristic of their designs. Graphite, eggplant, pomegranate, delicate chestnut – these shades in the kitchen are breaking into interior fashion for the second season, and they are not going to leave their positions.
Jalousie. Previous years, blinds were in the lead in kitchen fashion, and today, too, judging by the photos, will compete for leadership. Either classic horizontal milky or multicolor blinds with transitions – such curtains will be appropriate in a small kitchen and in a spacious room.
Country style. Provence and related styles will be no less popular than the same high-tech, but their design changes slightly. Floral print is the favorite of the next year, it makes the kitchen curtains delicate, bright, self-sufficient. Such curtains can be sewn with your own hands, since the choice of appropriate fabrics is great today. You can navigate by the photo, look at the design in the fashion catalog.
Scandinavian style. In the catalog you can see curtains for the kitchen from the new products on the eyelets. It is the curtains on the eyelets that will be the highlight of the next year. The print can be with large patterns, simple and laconic, but made in clear, saturated colors. Curtains on the eyelets will be in fashion, by the way, and they can also be made by hand. The design of these curtains is usually simple, and this style is extremely popular.
Well, blinds and roller blinds are once again becoming an alternative to traditional curtains.
Modern Kitchen Curtains 2022
When choosing a curtain for the kitchen, pay attention to two main points – how it will be combined with furniture and walls. That is, you choose the tone of which the curtains will be. You only need to choose one option – to match the walls, so be guided by the color of the wallpaper or other decor. If the tone of the furniture is also not bad – only if the furniture is very bright, do not overdo it with color.
A good option is a contrasting color of textiles. For example, your kitchen is monochrome, but you understand that this restraint needs to be diluted with some bright accent. Then the brightness of the curtains will take on this mission.
Short curtains
Not everyone likes a solid curtain on the windows, and there are a lot of fans of short curtains in the kitchen. This makes sense, especially if there is a dining table or work surfaces in the window area.
In the photo gallery there are many examples of such curtains. But what design will be relevant for the next year?
Short curtains 2022:
Handmade. Manual creativity is not something that does not go out of fashion, it only strengthens its position. Therefore, take a look at retro magazines, remember what the curtains looked like in your grandmother's house, look for ethnic motives and try to repeat. In any case, it will be a work of manual labor, original and interesting. And the choice of fabrics today favors the decision to independently equip your kitchen.
Cafe-style curtains. Discreet, neat, somewhere even cautious option. For a calm kitchen space, light or pastel, this option is definitely good.
Linen curtains. And this is environmental friendliness, authenticity, naturalness and love for country style. New items with interesting finishes are on sale. Using the photo, you can sew a linen curtain yourself, and decorate it, for example, with embroidery.
Short curtains are very convenient for kitchens where the window opening area is exploited.
The road to Roman, English and Austrian curtains is also not closed in 2022. These are not entirely new items, but the prints and colors are amazing. Maybe you shouldn't reinvent the wheel and stop at this option?
Modern kitchen curtains
If you like subtle ornateness in the interior, embroidery, floral ornaments, weaving (but in small quantities), then the Art Nouveau style will be preferable to others. And in the kitchen it is appropriate. Art Nouveau curtains are an elegant decor.
These curtains are characterized by:
Folds and gathers;
Lambrequins;
Fringe;
Graceful asymmetry;
Laconicism;
Beauty.
Looking at the photo of such curtains, you might think that it is just practicality that they lack. But this is a controversial opinion.
Modern fabrics can look sophisticated, lightweight, while remaining dense and less vulnerable to natural stains that cannot be avoided in the kitchen.
Yes, you may have to wash such curtains a little more often, but, for example, tulle dries quickly. It can be ironed out right after the wash and will handle the window décor alone while the main curtains are drying. The main thing is that the curtains organically fit into the modern design of the kitchen.
As for color, Art Nouveau does not like deafening brightness and sharpness. These are quite calm tones, gentle, natural. A fabric lampshade on a lamp to match the curtains will be an excellent set for the kitchen.
For 2022, Art Nouveau has prepared a lot of surprises – fashionable styles of curtains have increased, colors have become more interesting, and such textile duets as lampshade and curtains will become the main fashion highlight of 2022.
High-tech kitchen curtains
Hi-tech is an option for those who love restraint, clarity, laconic design. Modern kitchen curtains in this style are widely represented.
The main features of high-tech curtains:
Fireproof material impregnation;
Anti-glare curtains;
Teflon coating;
Metallized threads.
The range of colors for high-tech curtains is not so great, the following colors prevail: silver, steel, bronze and gold. High-tech kitchen curtains must meet certain requirements.
Tulle For A Modern Kitchen
It seems that picking up the tulle couldn't be easier. In fact, there are only three requirements to choose the tulle.
The tulle should be:
Practical, that is, caring for it should be simple and quick;
Translucent, that is, sunlight should be transmitted easily;
In style unity – to match the interior and mood of the room.
If your kitchen is designed in a classic style, get a tulle with a familiar floral pattern. Country style and Provence will also love this tulle, and you can choose new items where the floral print is played in an interesting way.
For a minimalist interior, a lightweight fabric with a simple geometric pattern is suitable.
If you decide to embody an oriental style in your kitchen, then tulle with metallic threads will suit you.
If you like luxury, baroque or rococo motives, then the fabric for the curtain should correspond to this idea. This means that guipure or lace inserts are needed, as well as delicate embroidery.
Curtains for Small Kitchen
A small kitchen is a special condition, and the design of the curtains must correspond to some of the characteristics of the room. In the photo, you can consider more than one option, how to visually expand the walls in the kitchen due to the curtain.
Designers advise:
Choose fabrics that are light, airy, light, the design of which is at first glance uncomplicated;
Refuse large drawings;
To discreetly decorate the window area – its design should not replay the entire interior of the room;
Natural fabrics are in favor – appreciate the photos of modern interpretations of classic images, play with color;
Linen, cotton, jute and silk – such curtains look organic in a small space;
Roller blinds are the place in the kitchen, but do not forget that they should be light and airy.
Do not discount the blinds. They have long since left the theme of "office style", they get along well in apartments, and the palette of colors and the widest choice of materials from which the blinds are made is impressive.
The vertical blinds we are used to seeing in small rooms with high ceilings also look great in the kitchen. Wooden or fabric, they are successfully combined with the kitchen interior, they look modern and compact.
When choosing curtains, remember how they change not only the concept of the room, but also its illumination, and even to some extent its shape. Meet the beginning of next year with curtains that will cheer you up at the sight of which, which will also "work" to keep your hearth warm. Guided by photos and design tips, you can choose the type of curtains that will fit perfectly into a particular interior. And to meet 2022 with new kitchen curtains, to update your apartment with an interesting window decor, can be considered a symbol of new beginnings, expectations and meetings. Great choice!